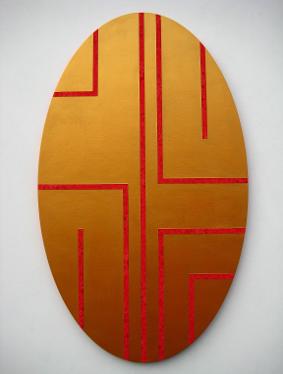 Gold Shield, Acrylic on Pre-Printed Fabric, 82 x 48cm.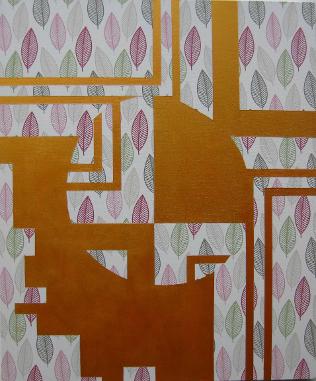 Gold Leaf Inversion, Acrylic on Pre-Printed Fabric, 72 x 60cm.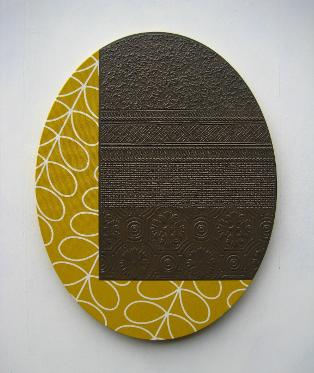 Maisey's House, Acrylic and Embossed Wallpaper on Pre-Printed Fabric, 50 x 39cm.
My paintings explore formalist abstraction through a post-pop/post-modern lens. On the one hand they seek universal truths, each painting is a manifestation of what is… a specimen of existence. On the other hand, from a pop art sensibility the paintings explore the topographic nuances of consumer culture, the vagaries of taste in the use of found fabrics from domestic interiors and the rotations of fashion and obsolescence.
The oval format I use underlines the physicality of my paintings, which rely on a subtle rather than an impasto expressionism. It also references the quaintness of modernist abstraction; the utopian belief in new promises and shapes of the future, a future that certainly cannot be taken for granted any more.